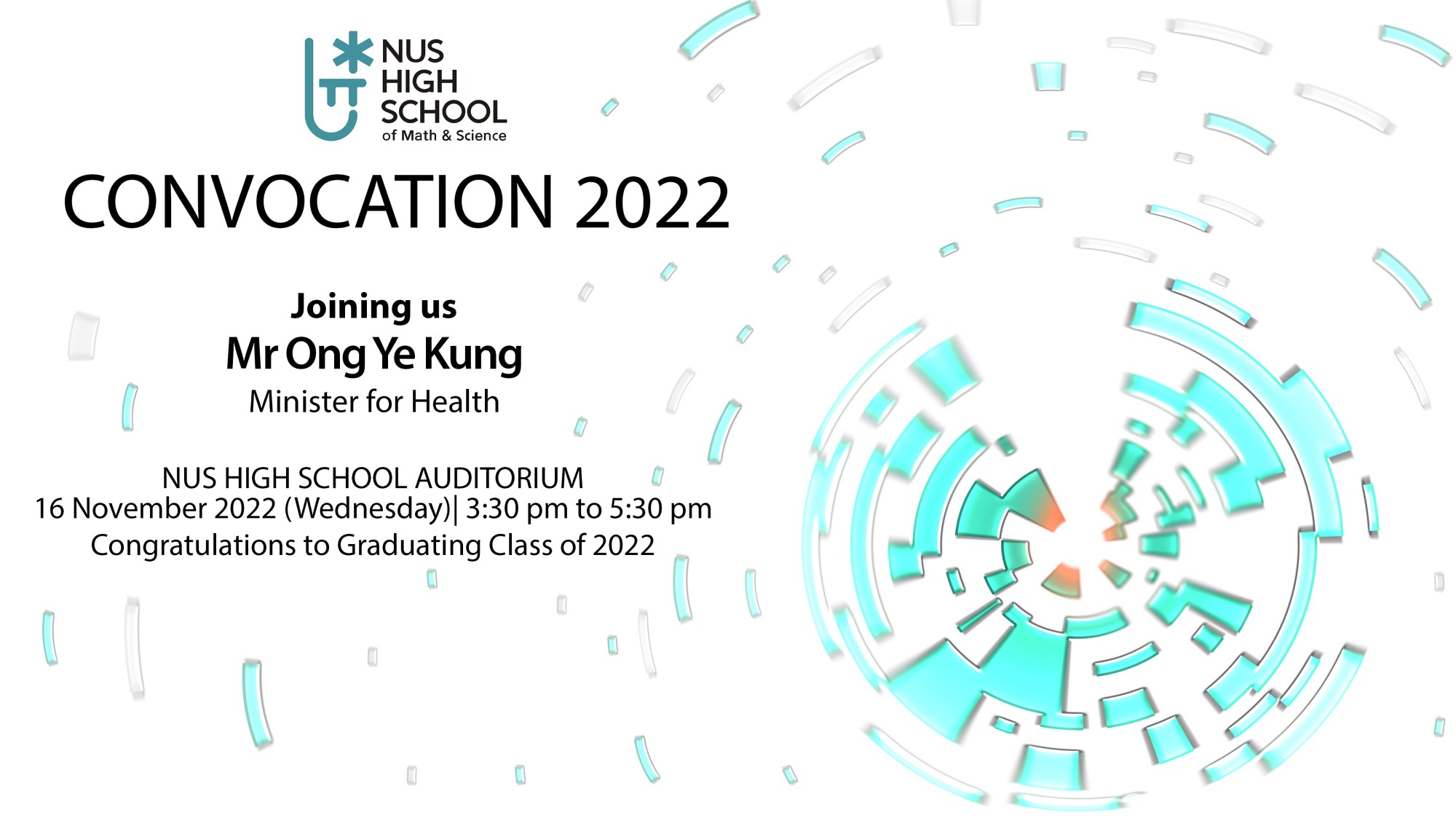 We are proud to announce that our 15th cohort of students will be graduating this year and will be embarking on their next educational journey.  Convocation 2022, which marks this significant milestone in their lives, will be held on Wednesday, 16 November at 3.30pm at the NUS High School Auditorium. 173 graduands will be awarded the NUS High School Diploma this year.
We are delighted to have Mr Ong Ye Kung, Minister for Health, grace the ceremony.
Our heartiest congratulations to the Class of 2022!